It's hard to believe that this sweet little girl barely slept through the night a year ago. She could crawl, or walk. It's so amazing the changes that happen in a baby's life in just a year.
These two are my world! God is so good!
This face can always make me smile. No Matter What.
Sweet Smile
Our little family
What family shoot is complete without a little lovin' action?
And last but not least . . . 3 generations. . . bet you can't tell we're related!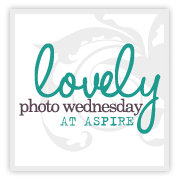 Lovely Photo Wednesday; I decided to show several lovely photos!