Taylor
is sharing her Top 2 dream rooms this week as they prepare to move to a new house. I thought I would join in on the fun, and share some rooms that I love.
My dream living room is kind of a mix of the three of these. I want a rustic look, with a massive stone fireplace, wood floors, and leather furniture. I love wood on the ceilings, but I think I want sheetrock walls. I want it to be luxurious, but to be home and to be lived in.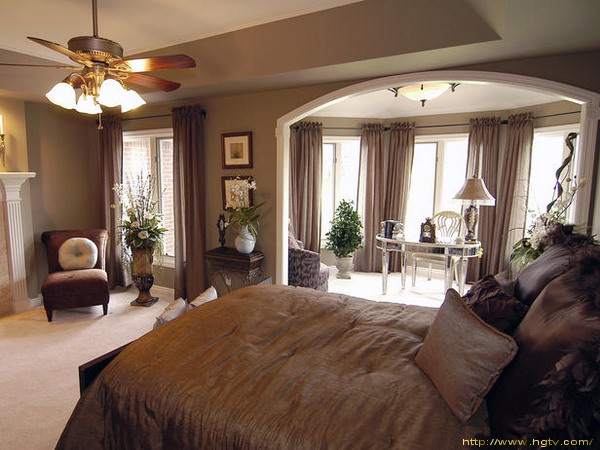 My dream master bedroom has a built in nursery, later to be used as an office or sitting room, and a fireplace.
I love the sofa in the bedroom, and dark soothing colors. I want hardwood floors, but a plush rug too.
What are your dream rooms?
Tweet