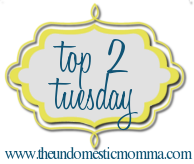 1. I'm an only child but I have 4 siblings. Huh? My parents were divorced while I was still an infant, and both remarried. (Actually both have now been married 3 times each). My mom has 3 kids, Kelsey who is 17, Dustin who is 15, and Megan who is 11. My Dad has one boy name Hunter who is also 15. Hunter and Dustin are less than a month apart which is kind of strange to explain sometimes.
2. I'm addicted to popcorn
. Like I eat it at least once daily. I pour on the butter, and a savor every bite. Orville Redenbacker's ultimate butter is the best. But if I don't have that, I'll just melt butter and pour it on top of another brand. I'm sure that is really good for my arteries and my weight loss goals. Amen.
Tweet