Ryanne is
20 months old
, and quickly approaching 2. I'll share about her first birthday party, and then a few ideas that I have for her second birthday party.
Her first birthday party really had no "theme" as it was mostly family, but was just decorated with bright colors. I made her birthday cake, and it turned out fairly well. The first was the big cake, and the second one was her smash cake. In retrospect, I would've left the fondant off of her cake because it was so hard for her to get into to eat.
The next few pictures are of the food and drinks. It was stifling hot (in July) so we wound up having it inside the house when we had originally planned on having it outside.
For her upcoming birthday, I think we are going to do a girly farm party. She loves animals, so I think it'll be fun to incorporate that into her party. I know there will be many girly parties in her future.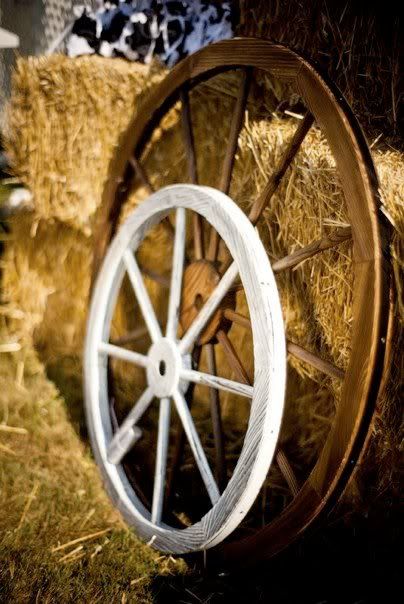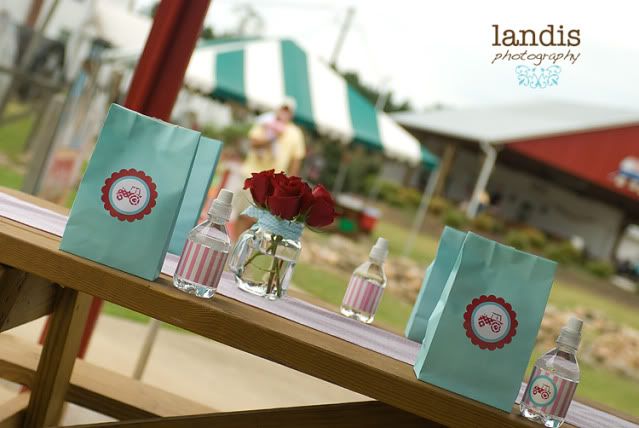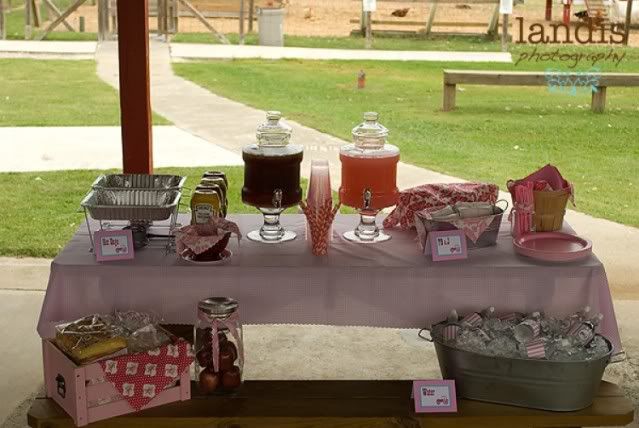 I just love
these
ideas for the party, too. I want something lovely, but still want to incorporate all the fun farm animals that I know Ry loves.
Also, I'm looking for cupcake toppers so if anyone knows of a great place or person, please let me know! I can't wait to see what everyone over at
Kelly's Korner
has up their sleeves.
Tweet