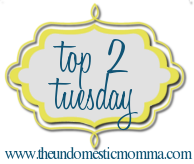 Yellow Maxi Dress: I just love this yellow maxi dress (granted the ugly manikin is not very flattered by it, but here's to hoping it will look better on me!) And the best part is you can find it
here
for a little more than $19!
I'm really a capris and flats kind of girl. It makes my soul warm. I probably won't buy anything from
j.crew
like pictured here, but I love the look. I'll be shopping at forever 21. haha!
If you're going to the Dallas blogger meet up, I'd love to chat before we get there! And if you're not, you should go check out more about it on
Taylor's Blog
because it's going to be wonderful!
Tweet